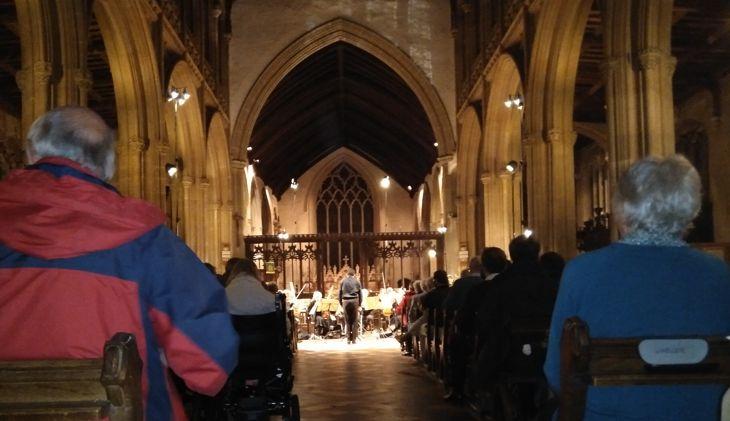 The Friends of Lavenham Sinfonia
The Friends of Lavenham Sinfonia was formed in 1998 with the objective of securing the future of the orchestra and the furtherance of cultural and musical activity in south-west Suffolk. The Sinfonia receives no grants in aid and is maintained entirely by local business and the support of our Friends, Patrons, and Lavenham Sinfonia Partners.
Benefits - We would very much welcome you as a sponsor;
you will enjoy priority booking
a free interval drink at each concert,
the best concert seats in the church,
an acknowledgement in the concert programme,
and an invitation to the Sponsors' annual soirée in Lavenham Guildhall.


Please do come to this year's AGM on Wednesday 9th March at 6:30pm. A light buffet and musical entertainment to follow.
The three categories of sponsorship are as follows:
Friend: £35.00 per person
Patron: £75.00 per person
Sinfonia Partner: £120.00 per person
If you would like to discuss becoming a sponsor - please contact the Friends' Secretary - Julia Ford - by using the Contact Form on this site.
In order to subscribe for the forthcoming season, please send your name, address (including email address, if possible) and cheque (payable to 'The Lavenham Sinfonia') to:
Ed Gold (treasurer)
6 Cygnet Court
Swan Street
Boxford
Suffolk. CO10 5NZ
Alternatively, you could pay by BACS; if you choose to pay electronically please use your name as a reference and inform Edward at edjohngold@gmail.com so that we can keep an eye out for your payment.
Sort Code: 23 05 80
Account no: 44132206

Please note that if you wish to acquire season tickets, the cost of these tickets is independent of the cost of membership subscriptions.
We hope that you will feel as excited to hear this beautiful music as we are to perform it for you.